Hours
As of November 15, 2021, the Fisher will be open to researchers via appointment.
Monday: Closed
Tuesday to Thursday (Reading Room Hours): 9am-12 pm and 1pm-3pm
Friday: Closed
Saturday and Sunday: Closed
The Reading Room closes 15 minutes before the building closes.
**Personal effects including notebooks and laptops will be inspected as readers exit the Library**
2022 holiday closures: February 21, April 15, May 23, June 30, July 1, August 1, September 5, October 10, December 21-30.
Please note: The Fisher will not be offering extended hours on Thursday evenings until further notice.
All UTL library locations and hours
Location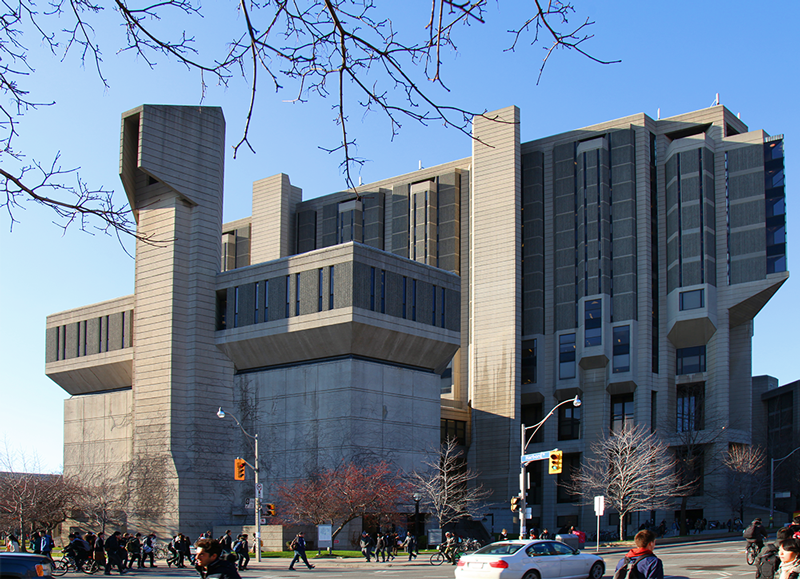 Thomas Fisher Rare Book Library
120 St. George St.
Toronto, Ontario M5S 1A5
Canada
The Thomas Fisher Rare Book Library is located at the north-west corner of St. George and Harbord Streets, immediately to the South of the main University Library, Robarts.
By public transportation: Take the Bloor Danforth Subway line to St. George Station; exit at the St. George end and walk south two blocks.
By car: Parking is limited in the immediate University area; however there is an underground parking lot across the street from the University Library, in the Joseph L. Rotman School of Management.