Hours
Please note: To support the community efforts to curb the spread of the COVID-19 virus, the Fisher Library will be closed for an indefinite period of time. Thank you for your understanding.
Mon
Tues
Wed
Thurs
Fri
Sat
Sun
9am-
5pm
9am-
5pm
9am-
5pm
*9am-
8pm
9am-
5pm
Closed
Closed
The Reading Room closes 15 minutes before the building closes.
**Personal effects including notebooks, binders and laptops will be inspected as readers exit the Library**
2020 holiday closures: January 1-3, February 17, April 10, May 18, June 29-June 30, July 1, August 3, September 7, October 12, December 23-December 31.
*The Fisher Library offers extended hours on Thursday evenings through the academic year - we are open from 9 am to 8 pm, with the reading room closing at 7:45 pm.
Please note: the library will be closed August 24 through September 4, 2020. This two-week closure allows staff to prepare for the 2020-21 academic year.
All UTL library locations and hours.
Location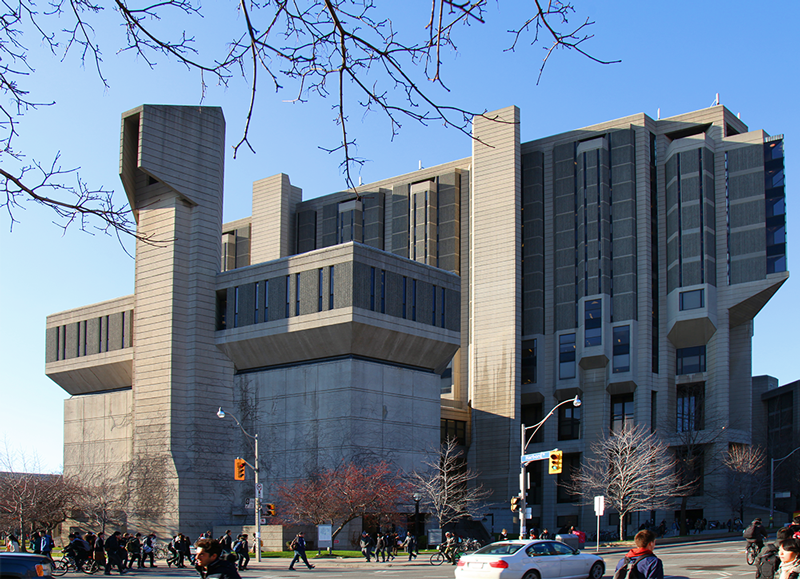 Thomas Fisher Rare Book Library
120 St. George St.
Toronto, Ontario M5S 1A5
Canada
The Thomas Fisher Rare Book Library is located at the north-west corner of St. George and Harbord Streets, immediately to the South of the main University Library, Robarts.
By public transportation: Take the Bloor Danforth Subway line to St. George Station; exit at the St. George end and walk south two blocks.
By car: Parking is limited in the immediate University area; however there is an underground parking lot across the street from the University Library, in the Joseph L. Rotman School of Management.