Individual Manuscripts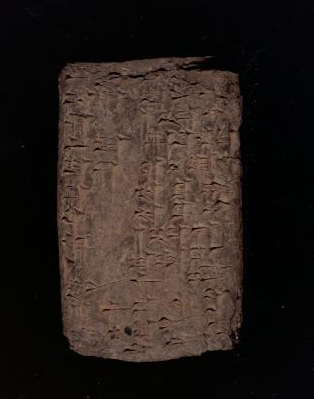 Our holdings include over 800 bound manuscript volumes representing a range of disciplines including history, theology, literature, philosophy, science, and medicine and in languages as diverse as Arabic, English, French, Ge'ez, German, Hebrew, Latin, and Persian, to name but a few. Complementing the broad subject and linguistic interests is the time span they represent - from the eighteenth century B.C.E. to the twentieth century. The most ancient "manuscript" is a cuneiform tablet (image at left) in the form of a deed, likely from the city of Ur, and dating to about 1789 B.C. All of these manuscripts can be searched using the UofT catalogue, and many of them are now digitized and accessible to the public online.
In addition to these bound manuscripts, there is another group of individual items, most of which have now been catalogued   online. The "General Manuscript Collection", as its name suggests, contains a very broad cross section of individual items. These a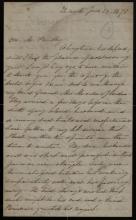 re interesting for the light a given document may shed on an individual's personality, a unique event, or historic settings, such as the Second World War. They date in age from the thirteenth to the twentieth centuries, and are principally (though not exclusively) focused on European and Canadian personalities. The main series is composed of correspondence and includes such important artefacts as Susannah Moodie's letter to her English publisher (image at right) describing her dire straits in the wake of her husband's death, several letters from the pens of Sir John A. Macdonald and Sir Robert Borden, Prime Ministers of Canada, as well as individual letters of such icons as Claude Debussy, Walter de la Mare, Charles Dickens and Sir Walter Scott. 
These items can be searched in the Finding Aid for General Manuscripts.
Manuscript Collections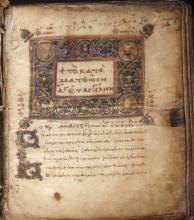 The Library houses over 750 manuscript collections covering a wide range of subject areas. It includes collections of literary, historical and personal papers for individuals and organizations, with a focus on Canadiana.
Holdings range from a collection of about 40 third-century B.C. Egyptian papyri, to papers of the co-discoverers of insulin - Banting, Best, Collip and Macleod - and finally to drafts, research notes, and correspondence of Canadian authors such as Margaret Atwood, Gwendolyn MacEwen, Leonard Cohen, Mazo de la Roche and Lawrence Hill, among many other distinguished authors. 
Collections of personal papers are listed by the surname of the creator or collector, e.g. Birney, Earle. Institutional records are listed under the name of the institution, e.g. Royal Canadian Institute.
Please consult the alphabetical index page to access the complete listing of holdings, along with their online finding aids. The finding aids may also be accessed directly through the online catalogue, as they are linked to the individual catalogue record.