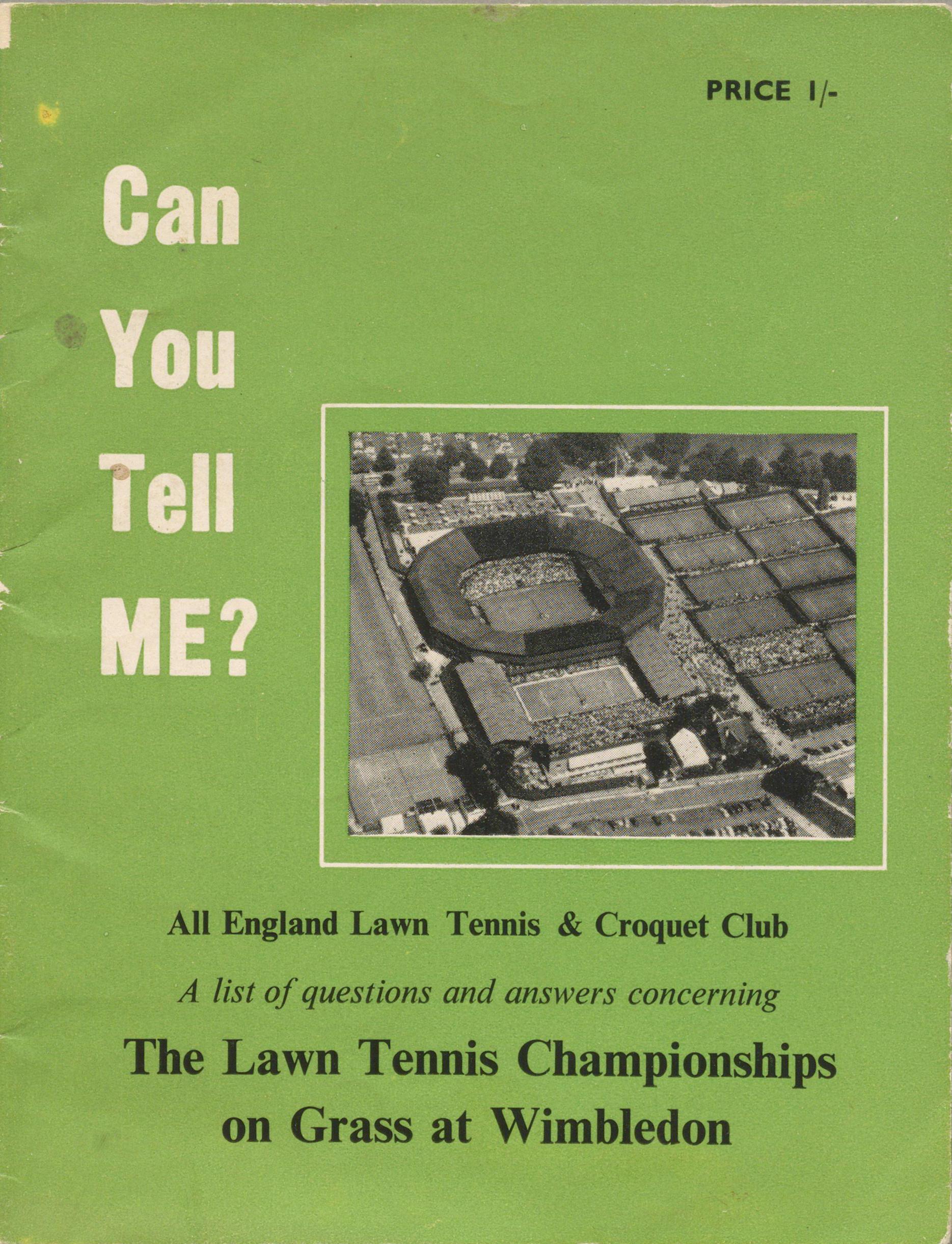 "This book is the first one ever written about tennis."
My ears perked up when a Fisher colleague said that sentence one morning last week in the workroom. I'm a fan of many things, but my love of the sport of tennis knows no bounds. It goes back to when I was a just a young boy, when I first took to the Westwood Park public tennis courts in Dollard des Ormeaux with the junior model of the Dunlop Maxply racket in my hand and an opponent on the other end of the court. I was hooked. While I don't play nearly as often as I would like, I'm still a massive follower and viewer of the sport.
So naturally I wanted to take a look at the book my colleague was talking about. Trattato del giuoco della palla, published in Italy in 1555, is literally translated as "treatise on the game of the ball." Written by Italian priest Antonio Scaino da Salo and dedicated to his patron, the Duke of Ferrara, the book is not exclusively about tennis, but is on five different types of ball games. The section on tennis – these early forms of the game are referred to as "real" or "royal" tennis, as opposed to "lawn" tennis, which is considered a British modification of the sport from the mid-19th century – is the most interesting since it's the only one illustrated, showing both tennis equipment and the courts.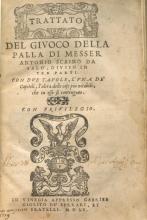 The book also establishes rules and a scoring system for the game – including the use of "deuce" when points are tied at 40-40 – sets the standard court sizes, and mentions some principles of etiquette to be practiced between players.
Being that the most famous of tennis tournaments, Wimbledon, begins today, I decided to take myself down a rabbit hole and see what other tennis-related materials we hold at the library. It turns out it's not an exhaustive list – and perhaps there is more to be discovered; after all, if the word "tennis" was not in the catalogue record, it would not reveal itself in a search – but I did uncover a few interesting items.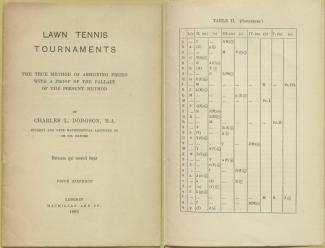 Speaking of rabbit holes, one of my obscure favourites is held within the library's Brabant Alice in Wonderland collection. Lawn Tennis Tournaments: The True Method of Asigning Prizes with Proof of the Fallacy of the Present Method is a 12-page monograph written by mathematician Charles Dodgson – some might know him from his separate side-gig as a writer of children's literature under the name of Lewis Carroll. He came up with a method to create a draw where it was assured that the three best players at the end of the tournament were in fact the most deserving of the top prizes. It's a complicated formula, but to my best of my knowledge it has never been used in an actual tournament.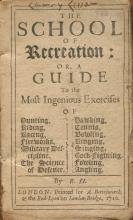 The 1710 book School of Recreation covers a lot of ground with respect to recreational activities, all contained within its subtitle: A guide to the most ingenious exercises of hunting, riding, racing, fireworks, military discipline, the science of defence, hawking, tennis, bowling, ringing, singing, cock-fighting, fowling [and] angling." So yes, tennis, but unlike Scaino's book, it doesn't receive much play in the book: a mere two pages, the shortest write-up (along with bowling) of all the sports. Even ringing – bell ringing, essentially – gets around 20 pages.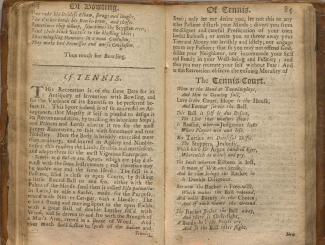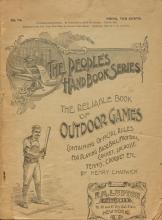 The sport of tennis gets a bit more due in The Reliable Book of Outdoor Games, published in 1893, which consists largely of rules for various games, including baseball, football, cricket, lacrosse and croquet. The game was obviously on the upswing, if the section on tennis is accurate: "The most simple field game of ball in vogue is unquestionably lawn tennis." Thirty-six rules in total are listed, along with providing dimensions of the court. Most of the rules are still enforced in today's game.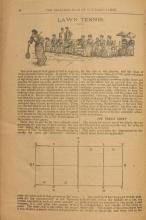 There are other examples of tennis-related materials: a cover from a 1913 version of a Ralph Conner novel, Black Rock, featuring a woman wielding a racket; chapters on tennis by Norman Brookes, a Wimbledon champion from the early part of the 20th century, in a book Crowded Galleries by his wife Dame Mabel Brookes; a pamphlet on making lawns that features a diagram of the dimensions of a tennis court; a 1611 book in our history of science collection where tennis gets one mention – it took me a while to find it – in a volume mostly dedicated to other recreations such as angling and cockfighting.
Thankfully, times have changed, and the sport of tennis has surely surpassed the popularity of cockfighting. Enjoy Wimbledon!
- John Shoesmith, Outreach Librarian, Fisher Library