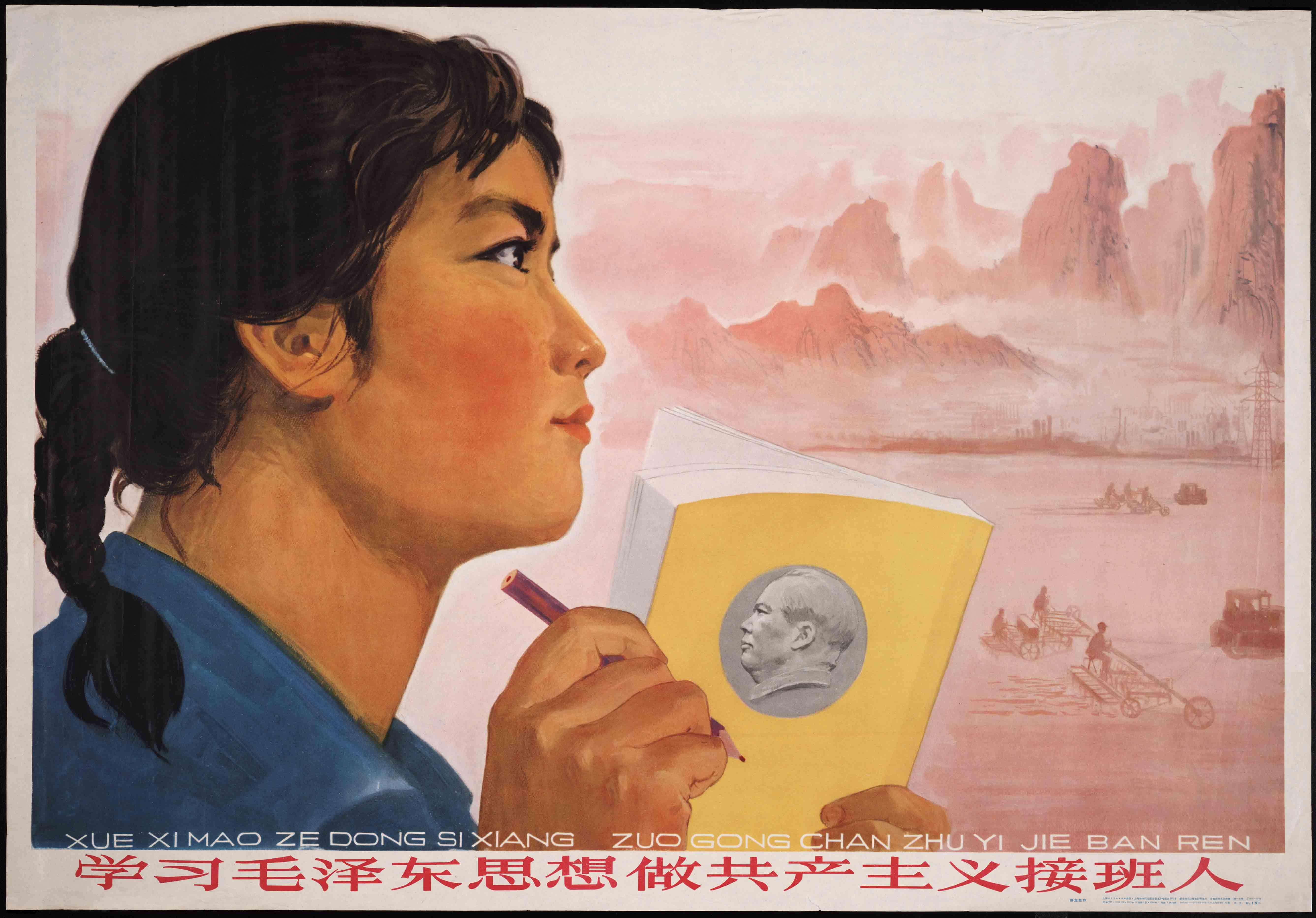 A joint project between staff at the Cheng Yu Tung East Asian Library and the Thomas Fisher Rare book Library is improving access to historical Chinese materials.
Teaching classes and exhibition curation are greatly enhanced when printed material can be combined with connected visual material from our collections. One of the most diverse archival collections at the Fisher Library, rich in photographs, films, and realia, is the Mark Gayn collection. Mark Gayn (1909-1981) was a journalist with a five-decade long career providing perspectives on the Chinese Cultural Revolution, the Cold War in Asia and Europe, and other historic world events through his books and articles in the Washington Post, The Toronto Star, the New York Times, and other notable international publications.  
Among the 196 boxes of material in the Gayn collection are nearly 150 colour posters from the period of the Chinese Cultural Revolution. With their striking imagery and bold messaging, these posters have been used in numerous classes and have appeared in two University of Toronto exhibitions (in 2012 and 2016).  
The large and sometimes fragile posters can be difficult to view in person, and so the Fisher library began to share digitized images of them to our Flickr page, but metadata for these posters was often very brief as there were no staff members at the Fisher with the language abilities to read, transcribe, and translate the Chinese characters. 
When staff members from all UofT libraries began working from home due to the COVID19 pandemic, it provided the perfect opportunity to collaborate with staff at the East Asian Library to enhance the metadata for the Gayn posters. Staff at the East Asian library examined the digitized images and enhanced the metadata by adding important information like author/artist, publisher, date, and subject heading tags. The new metadata and descriptions contain the original Chinese characters, which is an enhancement that will make it possible for the items to reach more researchers and be more discoverable to those searching for these materials in their original language.  
The digitized posters can be viewed on Flickr at this link
This joint project successfully combined the strengths of both departments and we look forward to digitizing more of the posters from the Mark Gayn collection and working together to share them with the public in the future.