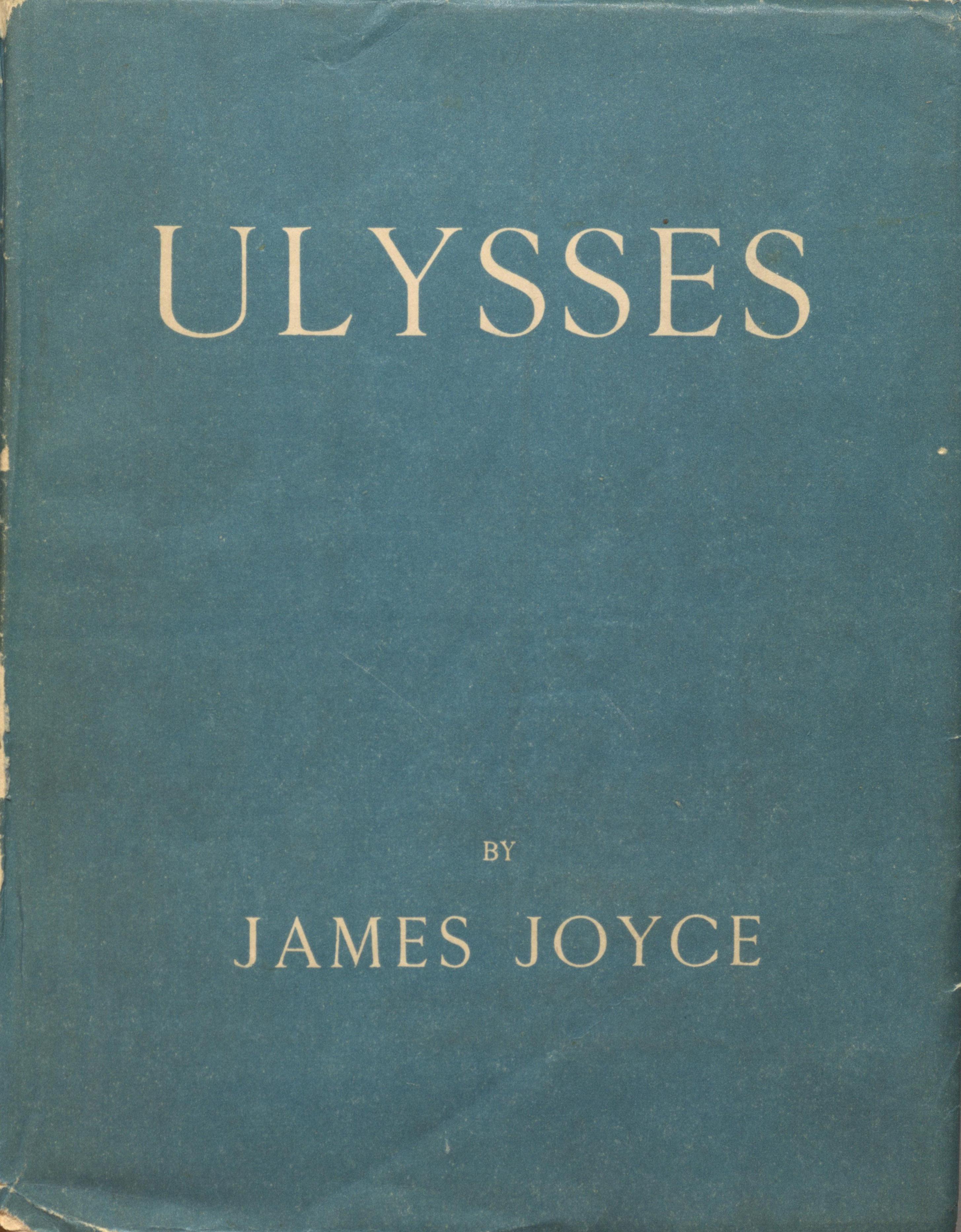 Happy Bloomsday! Today is the day that readers, particularly Dubliners, celebrate the work of the Irish writer James Joyce, and particularly the publication of Ulysses, often singled out as the most influential novel of the twentieth century. For those that don't know why we celebrate Bloomsday on June 16: it's the day, in 1904, that Joyce sets the novel. (Purportedly it's also the day when he has his first sexual encounter with his future wife Nora Barnacle.) This year's Bloomsday is even more special since we are also celebrating the centenary of the publication of Ulysses.
I'll come clean: I've never read Ulysses. I have a copy, gifted at Christmas by my parents when I was a teenager and aspired to be a more "serious" reader, but I never made it past the first few pages on my first attempt at reading it. I still have it in my bookshelf, the spine barely bent. I periodically pick it up, flip to a random page or two and read from it (often aloud, to hear the cadence of Joyce's language) – but I will then conclude that I'm still not intellectually ready for the commitment, so I return it to the shelf. "Another day," I say to myself.
That doesn't mean, however, that I'm not a heavy user of Ulysses when I teach seminars at Fisher, particularly since I can draw on the eighty-some copies of the novel we hold at the library. The novel, and its various editions in our collection, helps to provide different examples into the various aspects of book history.
Let's start with publication history. While we're celebrating the 100th anniversary of the publication of Ulysses by Sylvia Beach, owner of the famed Paris book shop Shakespeare and Co., Joyce's work was first serialized in a small American literary journal, The Little Review, between 1918 and 1920.
The Little Review was an early champion of modernism and published much "experimental" literature, including Ulysses. However its serialization resulted in the editors being charged with obscenity, forcing them to discontinue publishing the Joyce work. So this is a good way to educate students on how novels find an early audience via literary journals prior to full book publication, along with providing a lesson in censorship and suppression. It would be banned in the US until the first American edition came out in 1934 by Random House (seen here below). (Interestingly, it was not initially banned in Canada, and Ernest Hemingway, a friend of Beach, famously sent copies of the novel to a friend, who then smuggled copies of it via a ferry to Buffalo.)
One of the library's copies of the 1922 first edition also provides a glimpse into both bookmaking and the difficulty of the text. This copy, numbered 1930 of 2000 printed, contains many uncut pages, including the title page, suggesting this is a copy that has never been read. This edition is also notoriously riddled with many textual errors – some 2,000 by one count – which resulted in different editions published over many different years, many of which are held here at Fisher.
One example – and again, one that Joyce said was riddled with errors – is a Bodley Head publication from 1936, designed by Eric Gill. (It also includes an illustrated bow, by Gill, on both the dust jacket and binding.) This would not be the only "prestige" printing of Ulysses. Another example would be a limited Folio Society copy published on 16 June 2004, to mark the centenary of the day on which the book is set. It is bound in full goatskin leather, blocked with a design by Jeff Clements.
Among the most recent additions of Ulysses to the library are those contained within famed media theorist Marshall McLuhan's library. Joyce was a particular favourite of McLuhan, and his library contains five different editions of the novel, all of which are heavily annotated. We tend to refer to this as "reading over McLuhan's shoulder." Thus, important association copies, which we often point to when we're asked by students, "So, what makes a book rare if it's not old?"
Our collections are never static, so it's likely that we will continue to add to our eighty-some copies of Joyce's masterwork . For one, there's that Matisse-illustrated edition from 1935 that we don't seem to yet have in our stacks...
Happy Bloomsday!
- John Shoesmith, Outreach Librarian, Fisher Library