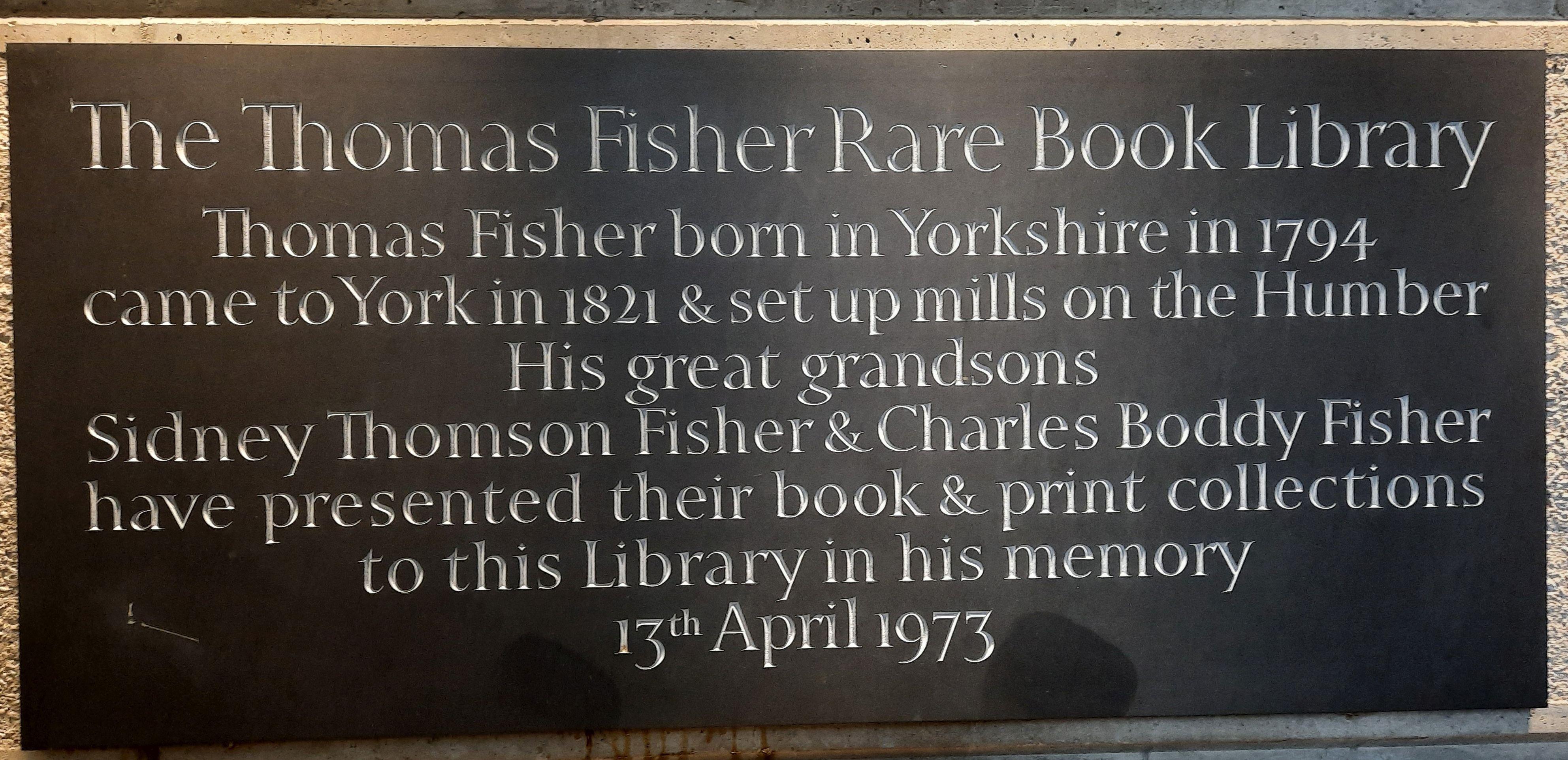 Were visitors able to enter the Fisher Library during Doors Open Toronto 2021, the very first thing that they would encounter would be the dedication stone on the southwest wall of the foyer (image above). Carved in an elegant script likely designed by David Kindersley (1915-1995), it immediately dispels the common misapprehension that a man named Thomas Fisher donated the Brutalist building to house special collections at the University of Toronto. Rather, it was his great-grandsons, Sidney and Charles Fisher who, in honour of their ancestor, helped to establish the department in this remarkable space through the generous donation of their own collections of English literature, particular rare works of Shakespeare.
One must always be careful with such memorials, however, since what is carved in stone cannot easily be corrected. While it is true that Thomas Fisher was a native of Yorkshire who established and operated mills on Toronto's Humber River, he was not born in 1794, as the stone records. According to the entry in the baptismal register of the parish of Darrington in Yorkshire, he was actually born two years earlier, the son of John Fisher and his wife Mary Colley.

As a young man he moved some twenty miles to Leeds, the commercial and cultural heart of West Yorkshire, where he was employed as a bookkeeper (which, in our context, seems somehow appropriate despite its actual meaning). At the beginning of 1813, he married Sarah Sykes, a spinster from nearby Bradford, in the parish church of St Peter-at-Leeds, and for the next seven years or so the couple made their home in that ancient city where our late director, Richard Landon had studied.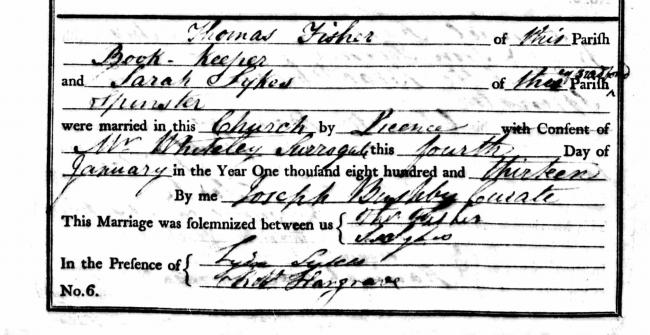 About 1820, Thomas immigrated to Upper Canada and in 1822 he leased a dilapidated mill from the colonial government on the west side of the Humber River, now the site of The Old Mill restaurant and inn. His work as miller and merchant was subject to the vicissitudes of colonial life, especially after the repeal of the protectionist British Corn Laws in 1849.
Nevertheless, he was among the local personalities who over some five decades helped to establish Etobicoke Township as a commercial and trading hub. He was also involved in founding some of its earliest religious institutions, specifically the Anglican parishes of Christ Church in Mimico (1834) and St George's-on-the-Hill in the village of Islington ten years later. Besides being a businessman, Fisher also assumed a variety of public roles in the community including coroner, justice of the peace, and an officer of the Crown during the Rebellion of 1837. Around the same time as Mackenzie's insurrection Fisher was busy building an elegant two-storey Georgian home for his family in Lambton Mills (near Dundas and Prince Edward Drive) known as 'Millwood'. Perhaps the home contained a small library, but if it did, no record survives and certainly none of Thomas's own books are in the library named for him.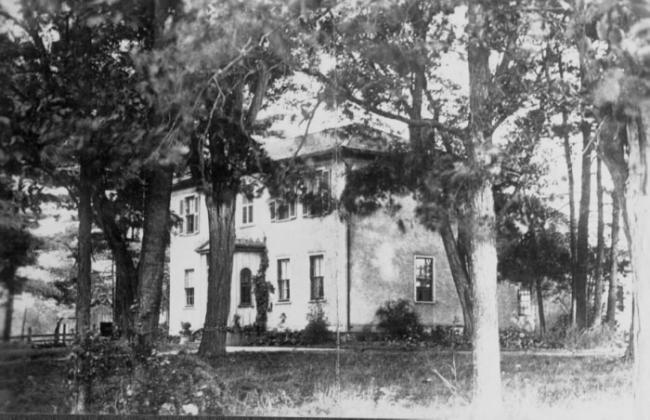 In his latter years, Fisher and his wife divided their time between their Lambton home and their daughter Elizabeth Whitney's house located at 104 Shuter Street in downtown Toronto. It was there that Thomas died on 23 July 1874. Many years later his great-grandson Sidney had a stained-glass window commissioned in St George's-on-the-Hill Church in memory of the first three generations of Fishers who had settled the area: Thomas, his son Edwin (1815-1879), and grandson Frederick (1864-1936). He also had a memorial erected in the churchyard, even though Thomas and his wife were actually buried in old St James's Cemetery in Cabbagetown.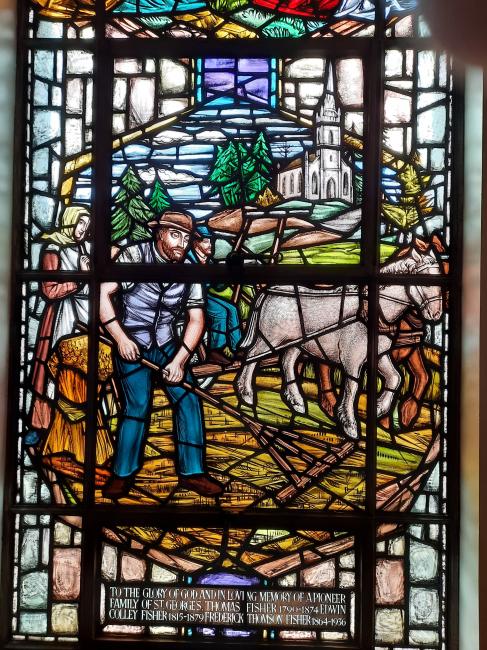 As for 'Millwood', it was still standing in 1963 when Sidney purchased it in hope of restoring it to its original beauty, but it was well beyond repair by then. Sidney considered building a replica of it on the site, that would serve as both a museum of Humber history as well as a library for his own renowned Shakespeare collection. The plan never materialized, and instead he poured his energy into helping establish the library at the corner of St George and Harbord that would stand has his ancestor's permanent memorial, exactly ninety-nine years after his death.
- PJ Carefoote, Head, Rare Books and Special Collections