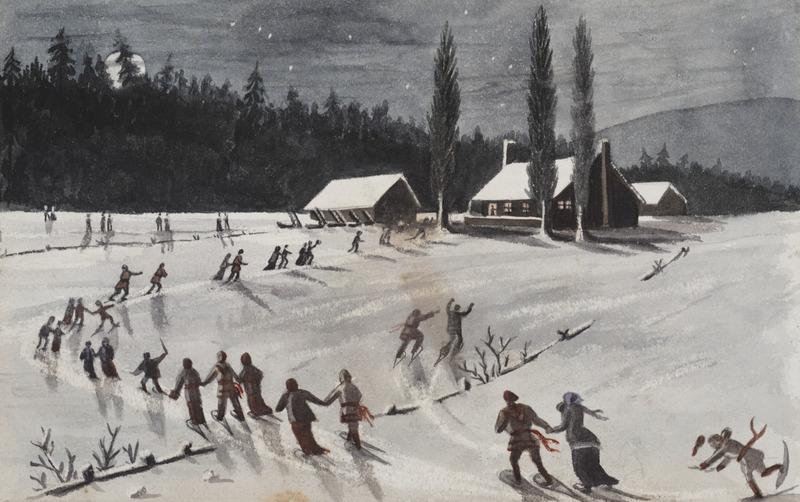 Back in 1992, when I was a student in Belgium, I spent Christmas in Salzburg, Austria. It was one of the most perfectly disorienting holidays I had ever experienced. I distinctly remember going to a concert on the afternoon of Christmas Eve in the Mirabell Palace as the snow fell softly around us. The music was beautiful beyond description as the choir sang anthems and carols to the accompaniment of a small orchestra. There were selections from Bach's Christmas Oratorio and Handel's Messiah, with Mozart (of course) liberally interspersed. It couldn't have been more magical, and I was utterly miserable.
When the choir ended the concert with Stille Nacht, the Austrian families around me joined in, and I quietly shed a few tears, wondering what I was doing there. I calculated the time difference and realized that, by then, my Dad would just be getting up and would be alone at home on a day that had always meant so much to our family. In the midst of all of that exquisite strangeness, the one familiar point of contact for me was my Penguin edition of Dickens's Christmas Stories which I had always read annually. I read it on the train from Brussels, I read it in the cafes, I read it before sleeping. It was my touchstone, bringing me home when going home was impossible.
Well, I certainly never thought I would experience a holiday season as disorienting as that one … until the year 2020. Given the way this year has unfolded, I suppose I shouldn't be surprised, but I still am. Every year, my family and friends gather in my home, and at some point, we sing the words, "Through the years we all will be together, if the fates allow." Well, the fates have dictated that won't happen for now. But we still have the music … and the food and the poetry and the stories. It just has to be a different experience this time.
One of the things that I have done for the last six years is mount a small exhibition at the Fisher that highlights our incredible seasonal holdings. Not surprisingly, Christmas and its attendant festivities have been the inspiration for a great deal of literature. This year, the exhibition has gone digital, which means I have the chance to revisit all of the items we've displayed since 2014. Spirits of Christmas Past: Yuletide in Print not only looks at the way people have told the story of Bethlehem over the centuries, but also the tales, poems, and carols we have come to treasure in Western society as the old year dies and a new one is born. It also looks at the ways in which books and manuscripts have preserved our traditions, with a particular nod to the role food and winter pastimes play in the holidays.
As with all exhibitions, it represents only one angle of a story. We are constrained by what donors have historically given us, and at the Fisher, that means our collections largely reflect British and Irish traditions. It is always my hope that exhibitions like this one will inspire a new generation of donors, hailing from other cultures, to help us fill in the gaps. For now, however, I hope that the exhibition brings you some measure of joy at the end of this most extraordinary year. Maybe you'll even try to make plum pudding or ginger beer according to one of our 19th-century manuscript recipes! Whatever you do, the staff of the Fisher Library wish you a happy and safe holiday season … and an infinitely better New Year!
Please join me on Friday December 18 at 12:30 pm when I'll be highlighting some of those treasures on our video podcast series, Between the Pillars.
- PJ Carefoote, Head, Rare Books and Special Collections