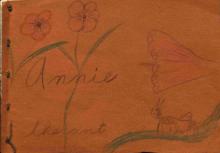 The Margaret Atwood Papers are among the Fisher Library's most treasured - and highly accessed - literary manuscript collections. The archive is a near-complete representation of Canada's grande dame of CanLit professional life, consisting of drafts of her poetry, short stories and novels. In short, her entire literary output since the early 1960s up to the present day is represented.
In 2008, however, the library received from Atwood a donation that offers a rare glimpse into the young mind – and the budding writing talent – of Atwood: a large collection of juvenilia, both hers and her brother Harold's (the famed scientist). It includes her earliest stories, many of them illustrated, with titles such as "Annie the Ant," "How Robbie Robin Tricks Sammy Crow," and "Woolly the Fishing Well." (Woolly, in fact, is a recurring character in two other Atwood stories.) In total, there are approximately 30 separate pieces of Atwood juvenilia, spanning over a decade.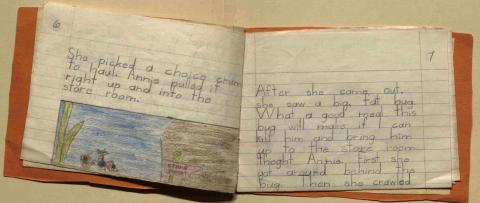 This material can be found in the Margaret Atwood Papers, MS Coll 00547, box 1.