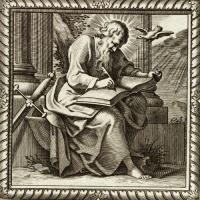 The Knox College Collection, numbering some 5,000 rare books, was deposited at the Thomas Fisher Rare Book Library in 1995, and cataloguing on the collection was completed by the summer of 2008. The collection originally constituted the core of the Knox College theological library, which was established in 1844. The long tradition of theological study at Knox has resulted in a collection of exceptional scope, especially noted for its strength in the biblical, pastoral and historical fields, as well as an extensive collection of works particularly focused on reformed theology.
Some of the highlights of the collection include Albertus Magnus' Summa (1507), Erasmus' Novum Testame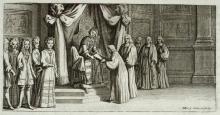 ntum (1519), Luther's Piae ac doctae in psalmos operationes (1521), Calvin's Institutio Christianae religionis (1559), the Book of Mormon (1840), numerous editions of the Book of Common Prayer, as well as Bibles in English (1540-1800), French (1687-1701), German (1548-1761), Greek (1545-1907), Hebrew (1608), Latin (1498-1743), and polyglot (1645-1655). In addition, there are many sermons, classical texts, historical treatises (with special reference to Scotland and Upper Canada), and publications of the General Assembly of the Church of Scotland.