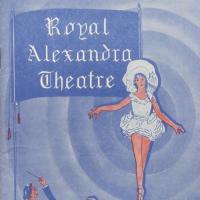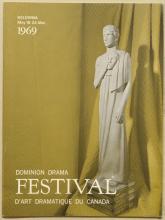 The Fisher has an engaging collection of Canadian Theatre Programs. It includes programs from several Canadian cities, ranging from an assortment of material from Toronto theatre companies, to obscure programs from cities such as North Hatley, Quebec, and Prescott, Ontario. This ties into the library's existing collection of theatre programs dedicated to the Shaw Festival, as well as the Stratford Shakespeare Festival.
Programs in the collection date back as far as the 19th century, and often feature images and advertisements which reveal nuances about the cultural norms and values of the time. This makes the collection further appealing to those interested in studying print media, advertising, and the evolution of social trends.
A finding aid organized by province, city and Theatre Company is accessible through the online library catalogue record for the collection.