The Fisher Library is now accepting applications for its 2023 summer seminars, "Cookbooks and Culinary Collections" and "Bibliographical Studies in Latin America".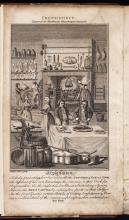 Cookbooks and Culinary Collections (7-9 June 2023)
During this three day seminar, participants will be introduced to the many genres of material that are considered part of culinary collections using examples at the Fisher Library. They will learn about the flow of culinary information through the international book trade, and the first cookbooks published in Canada. Presenters will discuss creating contemporary editions of historic cookbooks, interpreting historic recipes, outreach, teaching, and exhibition preparation, as well as introducing some digital tools. A cooking demonstration and education at Toronto's historic Campbell House will close out the offerings. Instructors: Elizabeth Driver, Vicky Hayward, Fiona Lucas,  Elizabeth Ridolfo, Mya Sangster, and Sherry Murphy.
For further information, please download the call for applications or contact Liz Ridolfo at liz.ridolfo@utoronto.ca
To apply, please download the application form here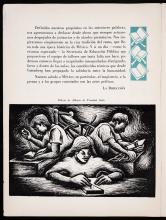 Bibliographical Studies in Latin America (14-16 June, 2023)
This seminar will explore bibliographical studies in Latin America from the sixteenth century to the present. During this three-day seminar, participants will learn how to interpret evidence of the physical book in Latin America to determine its make-up and production, and how to present their findings in a systematic way using appropriate bibliographical terminology, both in English and Spanish. The seminar will be a mixture of introductory lectures followed by hands-on practice sessions using the diverse holdings on Latin America in the Thomas Fisher Rare Book Library, including early printed books on Indigenous languages, printed material produced during the colonial era, and examples of popular print cultures from the nineteenth and twentieth centuries. Instructors: Guadalupe Rodríguez Domínguez and David Fernández.
For further information, please download the call for applications or contact David Fernández at david.fernandez@utoronto.ca
To apply, please download the application form here